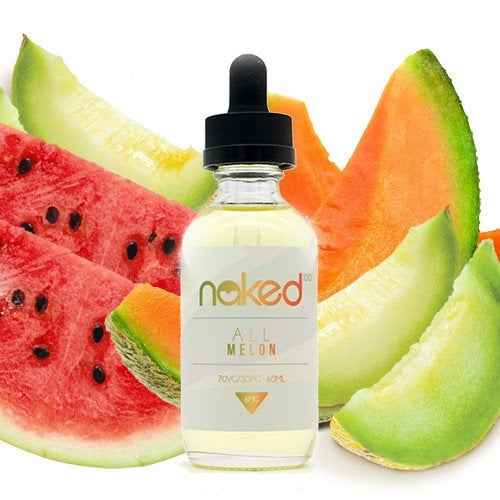 Naked 100 - All Melon - 60ml
Made in the USA


All Melon by Naked 100 is the fusion of the three most delicious melons known to mankind. Start with an inhale of mouthwatering Watermelon tempered with rich, sweet Cantaloupe that finally ends with the ripe and bright Honeydew, this is an exquisite combination that leaves all other melon flavors far, far behind.
Available in 0, 3, 6  milligrams of nicotine.
CALIFORNIA PROPOSITION 65 - Warning: This product contains nicotine, a chemical known to the state of California to cause birth defects or other reproductive harm.
Recently viewed
You can control fully on this carousel from store admin as describe in above section