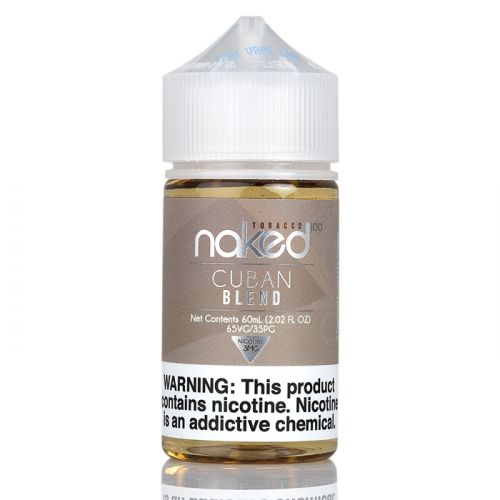 Cuban Blend by Naked 100 Tobacco is part of the highly anticipated tobacco series, presenting a top-shelf, Cuban-grade cigar scent for a bold tobacco experience. Enjoy the richness taste Cuban cigars are known for right from your vape .
Naked 100 Tobacco - Cuban Blend Features:

60mL Glass Bottle

Dropper in Bottle

70% VG

30% PG

Made in USA

Available nicotine: 0mg, 3mg, 6mg
CALIFORNIA PROPOSITION 65 - Warning: This product contains nicotine, a chemical known to the state of California to cause birth defects or other reproductive harm. 
Recently viewed
You can control fully on this carousel from store admin as describe in above section