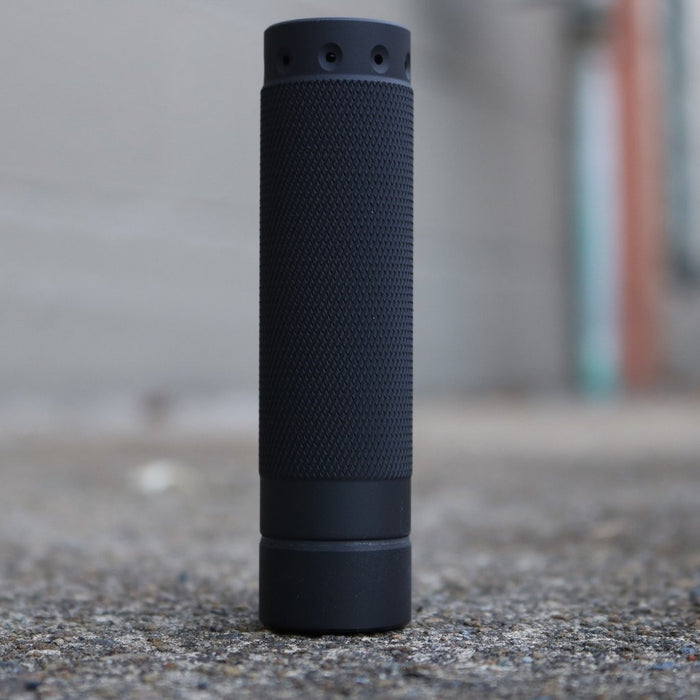 Product Features:
Sleek 24mm diameter tube mod choice of classic or diamond knurl
Fixed 510 hybrid top machined into the mod for enhanced conductivity

9 vent holes

Recessed button your mod will rest on the housing instead of the bottom
Peak insulator for battery safety
Button uses magnets option to upgrade to other magnet strengths

Knurled option comes with a knurled button housing

All mods come with an authenticity card and a Comp Lyfe Mod Bag. Bag colors are chosen at random.
Available Options: HK Classic 24mm & HK Diamond Knurl 24mm
Disclaimer: (1) Titanium and stainless steel are poorly conductive metals. Stainless mods will come assembled with a matte black aluminum button housing. Titanium mods Will Come With Brass Housing And Button. This is to help the performance of the mod and also eliminate the possibility of receiving a hot button during use with sub-ohm builds. (2) Not all anodized titanium will look identical. Color/design may vary slightly. (3) Lyfe Rags are not to be used

 on anodized titanium mods as this will take off the anodized coloring.
Recently viewed
You can control fully on this carousel from store admin as describe in above section