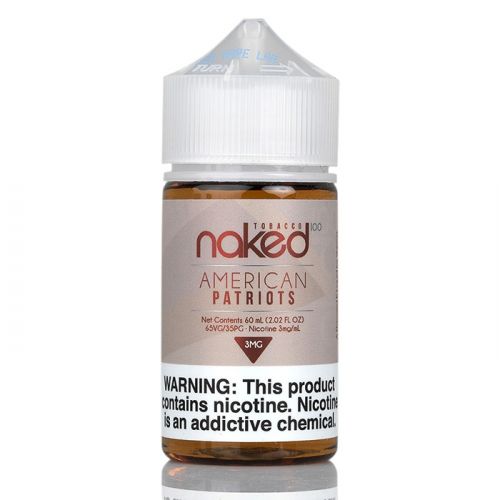 American Patriot by Naked 100 Tobacco is part of the highly anticipated tobacco series, delivering the same flavor experience from a red pack of analog cigarettes that made the American Cowboy famous. Get a hold of rich tobacco taste without the lingering smell .
Naked 100 Tobacco - Cowboy Features:

60mL Glass Bottle

Dropper in Bottle

70% VG

30% PG

Made in USA

Available nicotine: 0mg, 3mg, 6mg
CALIFORNIA PROPOSITION 65 - Warning: This product contains nicotine, a chemical known to the state of California to cause birth defects or other reproductive harm. 
Recently viewed
You can control fully on this carousel from store admin as describe in above section